Welcome to the very first article that forms part of the training. If you consider the picture above you will see a very long road, but yet the road is straight. Yes, there is quite a long journey ahead of you, although a very exciting journey, as you are about to embark on your new online marketing journey. The road however is straight and this represents the fact that I will aim through step by step training to make your online journey simple and in the process eliminate confusion in a sea of misinformation.
Before you start your online marketing journey there are a couple of  things that I would like you to realise and which I would like to be very clear about from the very beginning.
1) The Bad News
The bad news is that there are no real shortcuts in the game of online marketing and if anyone is trying to convince you otherwise then I can tell you now that they are lying to you and they are probably trying to sell you a shiny object with the false promise of you starting to make money overnight if you simply invest in the shiny object that they recommend.
And the matter of fact is that this is exactly how they make their money and loads of it, by selling you quick rich schemes and it is quite sad that they in fact scam financially desperate people out of their money, which put them in a much more desperate financial state than before they got scammed out of their money.
Yes, we have all been there, including myself where it is simply too hard to resist their amazing ability to create very powerful and psychologically convincing promotions. In our desperation for a change in our financial situation, we so much want to believe them, that we end up making that purchase.
2) The Good News
The good news is that although there are no real shortcuts to making money online, it is possible to avoid detours and pitfalls by following the right guidance which can be immensely beneficial in the light of a sea of misinformation in regards to making money online.
More good news is that there is indeed a shed load of money to be made online and that the sky is really your limit, but it is not going to come without putting in a lot of hard work and with this a lot of patience is required as online success does not happen overnight.
The internet provides us with an amazing opportunity to sell to the world and more and more people are now starting to buy online. We are now presented with an amazing opportunity which we were never entitled to before. There are more than 4 billion potential customers out there that you can potentially sell to.
3) Scaling Is Key
I am here to tell you that unfortunately real online marketing results should not be expected before the 3 – 6 month period (depending on your computer skills) since starting out with online marketing.
The reason for this is because when you first start out you have no content as yet that is ranked within Google and it takes time for your website to start gaining trust in the eyes of Google and to start gaining momentum. The greater the trust of your domain (which usually comes through age being one criteria – the so called "aged domains") the easier it will be for you to rank your content within Google on the condition that you did your keyword research and that you produced quality and of course unique content.
The more content you have and the more keywords you start ranking for within Google, the more traffic your website is going to generate and the more sales it is going to produce, as we all know that it is a percentage game. There will always be a certain percentage of your visitors that will buy from you, so therefore it makes perfect sense that the more traffic you can generate, the more sales you will produce.
How do you produce traffic?
Well there are many ways to create traffic, but most importantly is to make sure that long term sustainable traffic is produced and that can only be achieved through quality content creation for which the keywords ranks within the top pages of Google, Bing and Yahoo, of which Google is of course the most important.
Yes, sharing to social media can provide temporary traffic and sales can and will result in you doing so, but this is not long term sustainable traffic and should be viewed as a strategy to add to the sustainable traffic your website is already generating through ranking in the top pages of Google, Yahoo and Bing for specific keywords.
So now you hopefully understand why it is impossible to make money online overnight, because you need time to gain trust in the eyes of Google and you need time to create loads of content in order to get loads of traffic which of course will lead to sales.
4) Can Anyone Make Money Online?
Yes, you do not have to be a professor in the English language or the best article writer in the world in order to make money online. All you need to do is to do your research and make sure that the information you put out there is good quality information that people find helpful and which they would like to read. Captivate your reader's interest and do know your target audience and what it is they are looking for.
The key principle is simple: Content is King, so the more content you create and the more keywords as a result you rank for in the top pages of Google, Yahoo and Bing, the more sales you will generate. For this to happen a lot of hard work and dedication is required, especially in the very beginning.
5) Do I Need A Lot Of  Expensive Online Marketing Tools?
The good news is that you do not need a lot of expensive online marketing tools, but there will be some basic essential tools which is going to cost you some money, but is certainly not going to break the bank.
6) So What Essential Online Marketing Tools Do I Need?
This is of course just a quick summary as the idea is not to cover training here comprehensively, but just a quick introduction of what you could expect when embarking on your online journey.
6.1 WordPress
Now WordPress is not necessarily essential as there are many other content management platforms out there which could be utilised and are utilised. However my preference and the preference of the majority (referring to those that are not computer programmers doing website creation through coding) would certainly be WordPress and the reason is because of its flexibility and because it is a free platform to utilise (besides having to pay for hosting, which I will discuss later).
Some of the alternatives I will briefly mention here.
Free Blogging Platforms:
There are some free blogging platforms out there like for example Blogger, Wix (the free version) and Tumblr. I have seen some people that managed to get quite a bit of traffic from these free platforms and they probably could manage driving some sales via these platforms. However these sites are not ideal because you are not able to connect your own personal domain (branding).  Say for example if I was to create a Blogger account for my site Product Spotlight then my url will look as follow (https://productstotlight.blogger.com) instead of https://productspotlight.net which looks much more professional. Besides the fact that Blogger is very limited in its functionality compared to WordPress it also creates a lot more trust to be able to use a personal domain and not a Blogger domain.
The same is true for Wix.com when it comes to their free version and what makes matters worse here is that with the free account, besides being very limited in functionality it is also riddled with Wix.com adverts and Wix branding (watermarked) that can only be removed if you was to register for a paid Wix account.
With Tumblr it is pretty much the same scenario as explained through my Blogger.com example.
Paid Blogging Platforms besides WordPress:
There is a website platform called SquareSpace which is good (not as good as WordPress in my opinion) and utilised by many, but the problem is that you pay a monthly subscription and your website is hosted on squarespace.com, so what happens to your website once you stop paying? This means that either you are locked in paying your monthly subscription to SquareSpace for life or you pretty much lose all your hard work.
Yes there is an option of transferring your domain to different hosting should you wish, but what happens to all your hard work as you have essentially built your hard work on a template that was provided by SquareSpace and as the template used is specifically built on the SquareSpace platform I cannot see how you could retain your website information should you decide to move host. This makes the transferral of the domain possibility obsolete, because who wants to start all over again from scratch.  Perhaps there is a workaround that I am not aware of, but why would you want to complicate matters and why would you want to pay a monthly fee if you could simply utilise WordPress for free.
At this stage though I do need to mention that you will have to pay for the hosting of your WordPress domain, whereas the hosting fee is included with SquareSpace as they are hosting it for you on their platform. With WordPress however the hosting is likely to be much cheaper than the monthly subscriptions of for example SquareSpace and Wix. Further to this WordPress is so much more flexible as there are so many hosting companies which you can choose from.
With the Wix.com paid version it is the exact same scenario than I just explained when it comes to SqaureSpace. Wix might be easier to use than WordPress for complete beginners, but the Wix monthly subscription is quite expensive and as already mentioned you will end up with the exact same situation as just described when it comes to utilising SquareSpace.
So now you understand why I recommend WordPress and WordPress is the most used content management system in the world and as a result there are loads of free plugins as well as paid plugins created for WordPress which makes this the most versatile content management system in the world .
So for our training purposes I will only focus on using WordPress as a content management systems as WordPress is what I would wholeheartedly recommend you use. Saying this, different strokes for different folks. If you wish to use a different content management system to WordPress then you are of course free to do so. You will still be able to tap into the training that is not WordPress related, but online marketing related, which is of course universal and which would be our main focus.
6.2 Hosting
Secondly you will have to host your website somewhere, which means the platform (host) where you upload your personal domain and WordPress template in order for your created content to be seen all over the world wide web. There are many hosting companies out there e.g. HostGator, Bluehost, Rackspace, WP Engine etc. My recommendation from those hosting companies listed is WP Engine as not only is it a very reliable hosting company, but also provides you with 35+ StudioPress Themes free of charge which comes as part of the package. StudioPress is a premium WordPress theme. Premium WordPress themes will be discussed a little bit later on in this article.
Do not worry if you are a total newbie and things like hosting etc. does not make sense to you at this point in time. Everything will be covered step by step. The aim of this article is simply to give you a quick overview and awareness of the bare essentials you need before we start the training process and also for you to understand why I will focus on utilising only WordPress as a content management system in the training that is to follow.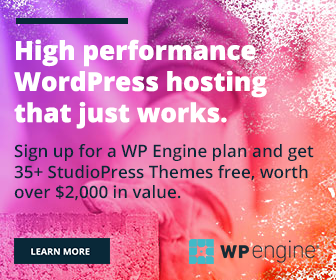 Hosting WordPress For Free Via WA (Wealthy Affiliate)
Setting up your hosting account can be quite daunting for newbies and therefore I highly recommend you to have a look at Wealthy Affiliate.
In brief, Wealthy Affiliate is a community of around 1.7 million active affiliate marketers and some of the most successful online marketers in the world. Wealthy Affiliate has any and every kind of training to do with online marketing that you can imagine and if you cannot see the training for what it is you require then you can simply request the community to create the training for you, as there are certainly a lot of online marketing experts that can be found in this community.
Further to this you also have the option to at any time ask the community questions you might have in the Live Chat and there will always be someone there that will be able to help you with your query or that would be able to direct you to the applicable training that you require.
On top of this, Wealthy Affiliate hosts all of your websites for free and they offer 24/7 website support with an average response time of 1 minute. The support team will deal with all of your hosting requirements and therefore it is not needed for you to learn how to manage your own hosting which can be quite daunting for the beginner.
There are a lot more benefits to Wealthy Affiliate for example they also provide you with one of the best keyword research tools, if not the best, and it goes by the name, Jaaxy. As the whole purpose for you is to generate traffic from Google, Bing and Yahoo, keyword research is absolutely vital in the process of determining your keywords that you are trying to rank for when creating content.
You might say but what about the free option of using Google Keyword Planner? It is straight from Google, isn't it?  Well, I will create an article as part of the training at some point where I would point out to you that the Google Keyword Planner is quite limited in many ways as for example it will not show you how much competition there is for that particular keyword. It will simply tell you whether the competition is high, medium or low, whereas Jaaxy would show you exactly how many pages in Google is trying to compete for that particular keyword and would give you statistics of your percentage chance to rank number one for that particular keyword in Google, Bing and Yahoo.
I will do a full review on WA at some point, but for now you can go and have a look  for yourself at what Wealthy Affiliate has to offer. You can also sign up to Wealthy Affiliate for free and test drive it and see if it is for you before making the decision if you would like to become a premium member.
6.3 Jaaxy or similar high quality keyword research tool
I already gave a brief summary about Jaaxy at 6.2 but in summary it is essential to have a top notch keyword research tool in your possession as this is vital for you to identify the keywords you need to rank for in Google, Bing and Yahoo. I personally believe that Jaaxy is the most advanced tool for managing all aspects of keyword, website competition and market research and therefore Jaaxy is what I would wholeheartedly recommend you use.
You can start using Jaaxy for free. Simply type in any keyword of your choice in the Jaaxy search box below to try it out. When teaching you on how to do keyword research effectively I will show you exactly how Jaaxy works and how to use it to dominate your competition. Jaaxy will certainly be one of the most powerful and essential tools that you will need in your online marketing toolbox.
7) Do I Need Video Creation Tools Or Anything Else Or Is This It?
This is it. If you are only starting out with online marketing then what I have outlined for you above is the only tools that you need at this point of time as content is King and therefore write, write, write. That is all you have to do. Yes of course video creation can bring you tons of traffic and YouTube videos has the ability to also rank very well in Google. But one step at a time. Video creation again is another skill that needs to be mastered, but even so I will certainly be able to recommend free and paid video creation tools, should this be something you might be interested in right now.
For anyone starting out right now, however, I would only recommend what I stated above and you do not need to buy anything else.
Perhaps A Premium WordPress Theme?
There is perhaps one more thing that you might want to consider and that is perhaps investing in a premium WordPress theme, like Avada. Again there are different strokes for different folks. Some famous online personalities like for example, Matt Cutts from Google, plus the founder of WordPress – Matt Mullwenweg recommends StudioPress, but I personally prefer to use Avada.
Why am I using a premium WordPress theme you may ask? Well the answer is very simple. A premium WordPress theme provides me with all the plugins that I would ever need to create very professional looking websites with such an array of options that it does not matter whether I want to run an online shop or whether I want to run a membership site or just simply blog away. Avada plugins covers me for whatever it is I would want to create within WordPress without breaking a sweat or having to go search for plugins that will provide me with the functionality I need.
Further to this as Avada is a customised WordPress theme it also makes the process so much simpler. It almost becomes drag and drop. So say for example I would like to insert a YouTube video into my article then there will be an icon that says YouTube which I can simply drag onto my website and populate it easily with the YouTube video url and can then right there and then select position, width and height of the video etc. Some features e.g. in how to create a flip box might require you to know or understand coding, but with Avada no need for that as I simply insert a flip box by choosing it from my array of functions that I can insert with a simple click of a button.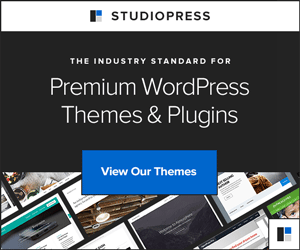 8) If This Is All I Need Then Why Do You Recommend Other Software On Your Website?
The above in my opinion is seriously all you need to start off with. However as you become more advanced, your online money making strategies might also start to evolve.
I am sure you have watched some webinars before or at least heard about webinars, right? Now I do not know if you have any idea of the insane amount of money some online marketers is making through broadcasting webinars. To give you a bit of an idea. Webinarjam is a hot favourite webinar solution used by thousands of online marketers. I happen to also have Webinarjam in my toolkit and I was lucky as I got on board when Webinarjam just got released and therefore I was able to pick up Webinarjam for only $97 and that for a lifetime membership. I see today Webinarjam is charging $497 per year to have access to this webinar creating software. However you can test drive it for 60 days for only $1 should you wish.
If I scroll down in my Webinarjam membership area I see an option where you can request a webinar guru to create you a professional and profitable webinar for the insane price of $3995 and that is only for one webinar. Do you really think that Webinarjam would advertise that option if there are not people buying that particular package? You might say but this is insane and exactly what I was thinking when I first saw the price, but after investigation I realised that it is so worth it to some of these online marketers as that $3995 is a drop in the ocean in comparison to the money they put in their pocket through running that webinar.
However, everyone is at different stages so just because I am recommending Webinarjam on my website for example for those that are ready to run their own webinars does not mean that it is applicable and recommended to you that is just starting out with online marketing.
The same is true with for example video creation tools. I can recommend you free video creation tools that will do the trick for now, but if you are really serious about creating awesome creative videos then you might need a much more advanced paid video creation  editing software like e.g Sony Vegas 17, Final Cut Pro X, Camtasia Studio 9 etc. The video creation tools I mentioned here so by the way are all good options but once again different strokes for different folks. The price might also be a deciding factor should professional video creation editing software be something you are interested in now or in the future.
Summary:
So yes, I was serious that all you need to make money online is what I recommended above under heading number 6 when first starting out with online marketing.
And do not forget what I mentioned in the very beginning. Online marketing success does not come overnight, it is hard work and patience is required, but once the money start rolling in, guess who would be smiling? :)
The aim of this article was to give you a general overview of the bare essentials you need to be aware of in order to be successful online. The aim of this article was to now set the scene for your online marketing training to begin, where I will take you step by step by the hand and walk you through the process of how to become successful online.
I would like to leave you with a quote by Richard Branson: "If someone gives you an amazing opportunity, but you do not know how to do it, say Yes, and then learn how to do it later".
The internet gives us an amazing opportunity to sell to the world and more and more people are now starting to buy online. We are now presented with an amazing opportunity which we were never entitled to before. I recommend you grab this amazing opportunity with both hands, even if you are not sure where to begin, and then learn how to do it along the way.
I wish you the very best as you start to embark on your new journey towards massive online success!
Best Wishes
Schalk Zeeman